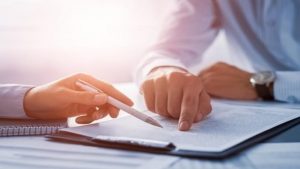 Seakargo Ltd can offer a consultation service with one of our experienced customs professionals. Customs brokers require a lot of information and detail to process declarations on your behalf. A lot of this information will be very new and uncommon to most shippers and importers, therefore we offer a consultation service to advise you on what is required and details on different points so, you are prepared for and are able to get customs brokers to declare your goods to customs as efficiently and quickly as possible. The points we can advise guidance on may include the below:
What documentation you require along with what information this must include.
Layout guidance and templates for certain documentation.
Assistance with finding commodity codes for your cargo.
Guidance on any licensing or requirements on your cargo that may be required.
Advice on how you and your buyer/seller need to prepare for customs.
Documentation required at countries borders.
Information on VAT and Duty payments.
Once your consultation has been completed, you will receive a detailed email outlining all the points covered within the meeting.  
The consultation service will be held in a 30-minute slot.
Each consultation is charged at £95 + VAT. Consultations will be held virtually via Microsoft teams between Monday and Friday 9am to 3pm. Saturday morning slots available between 9am – 12pm for an additional £25 + VAT. Just email customs@seakargo.com with he below information to book your slot now! 
• Date and time of slot.

• Basic description of the points you would like to cover in the consultation meeting.

• Contact number.